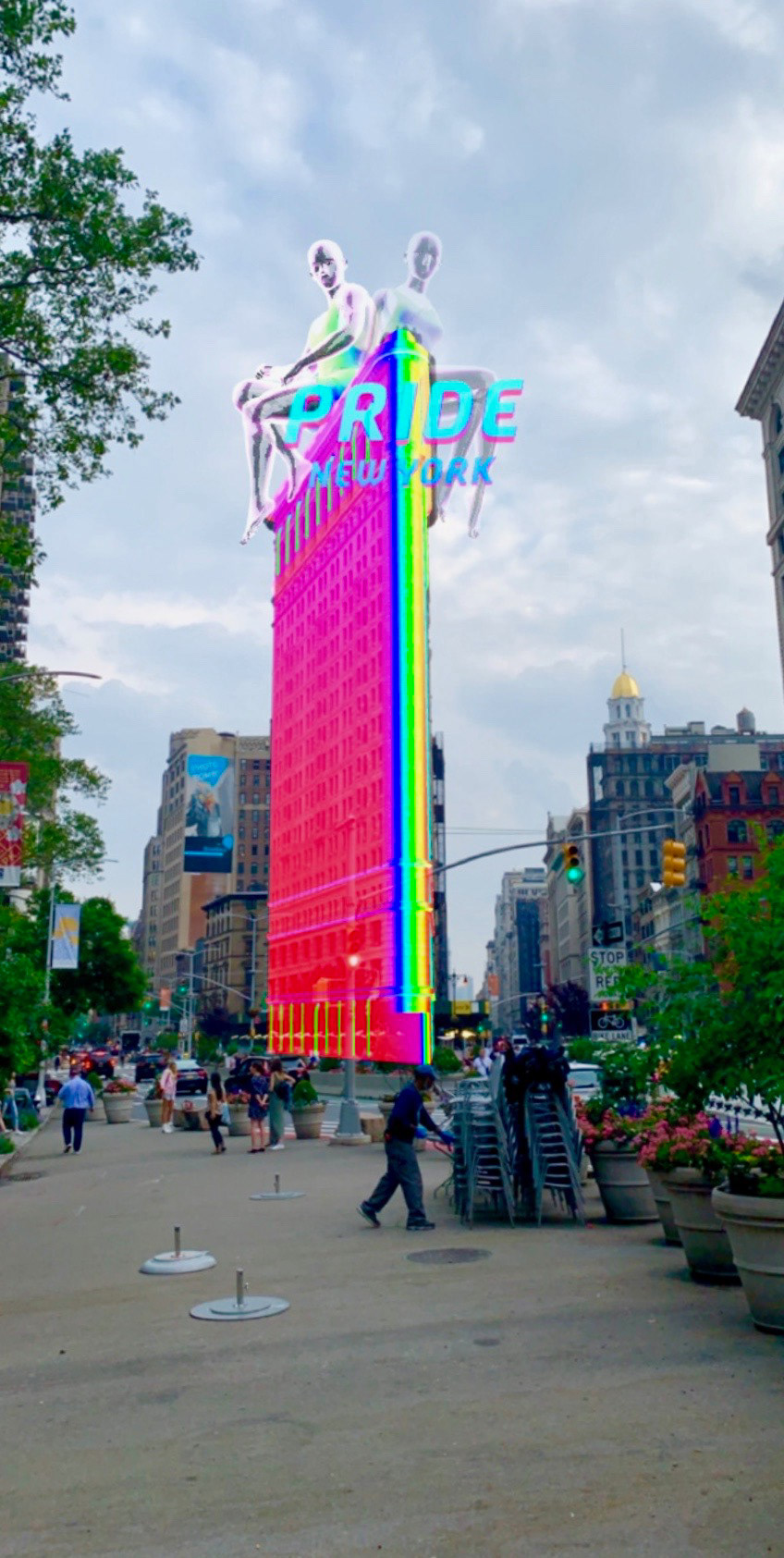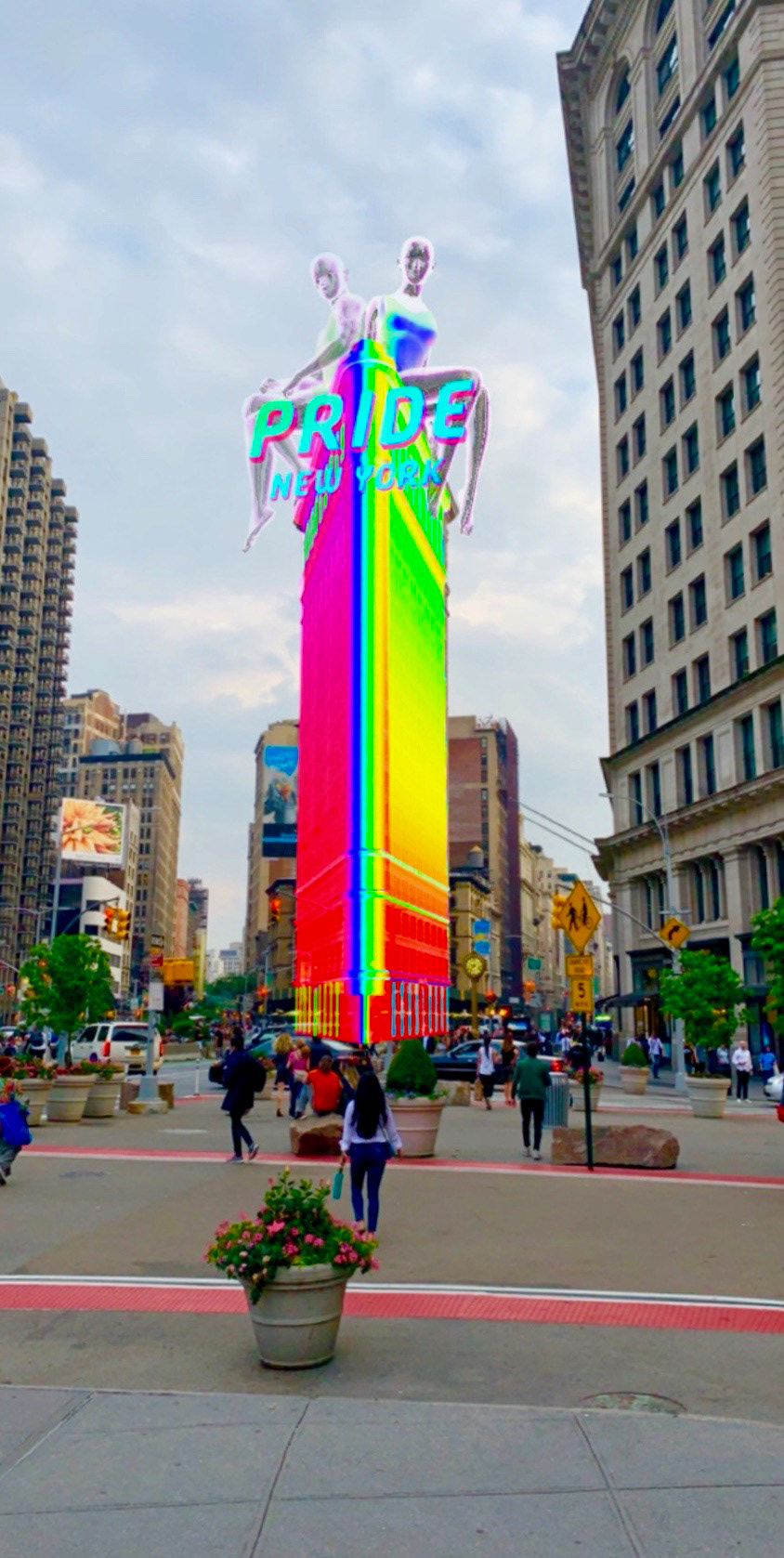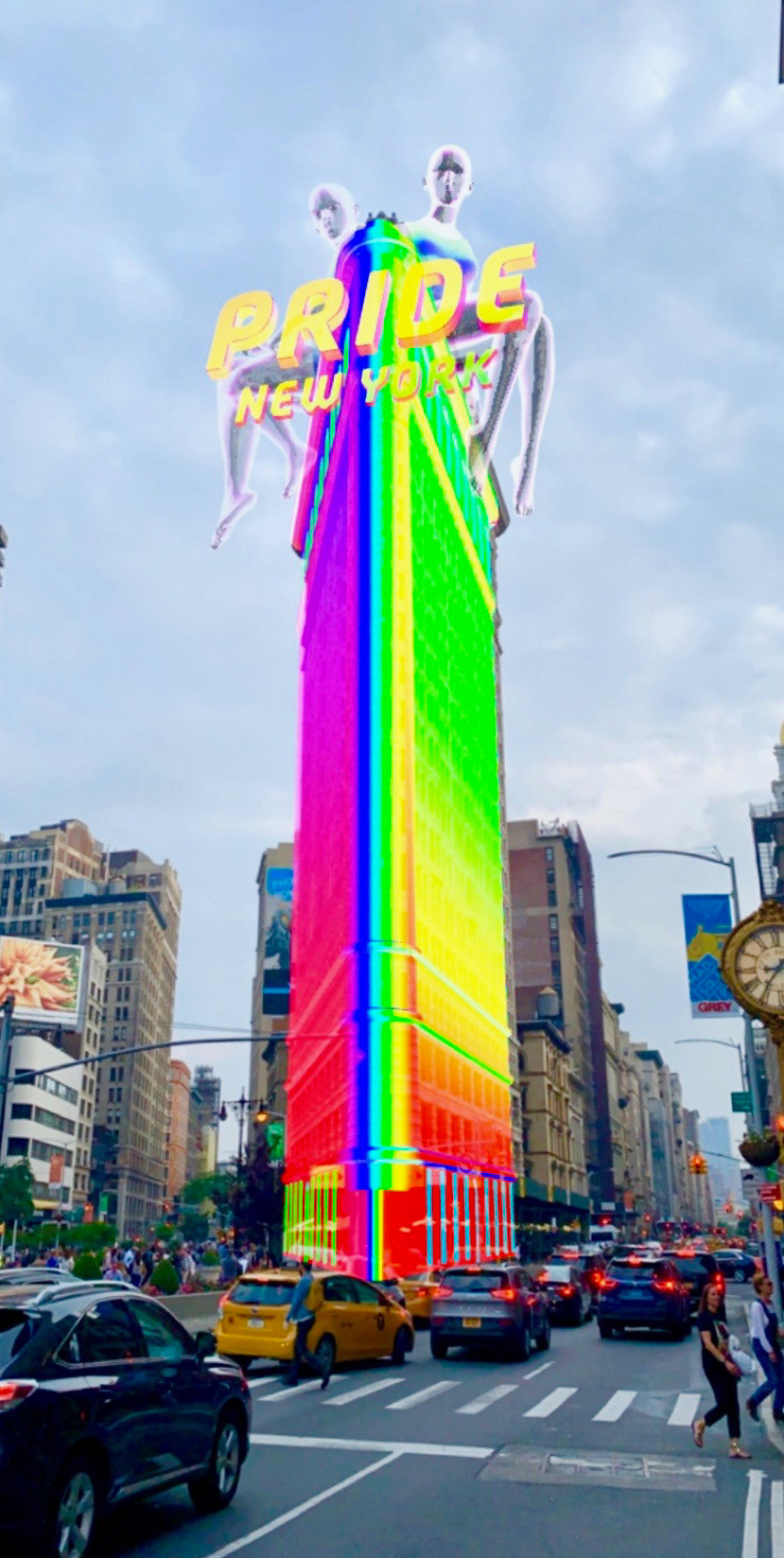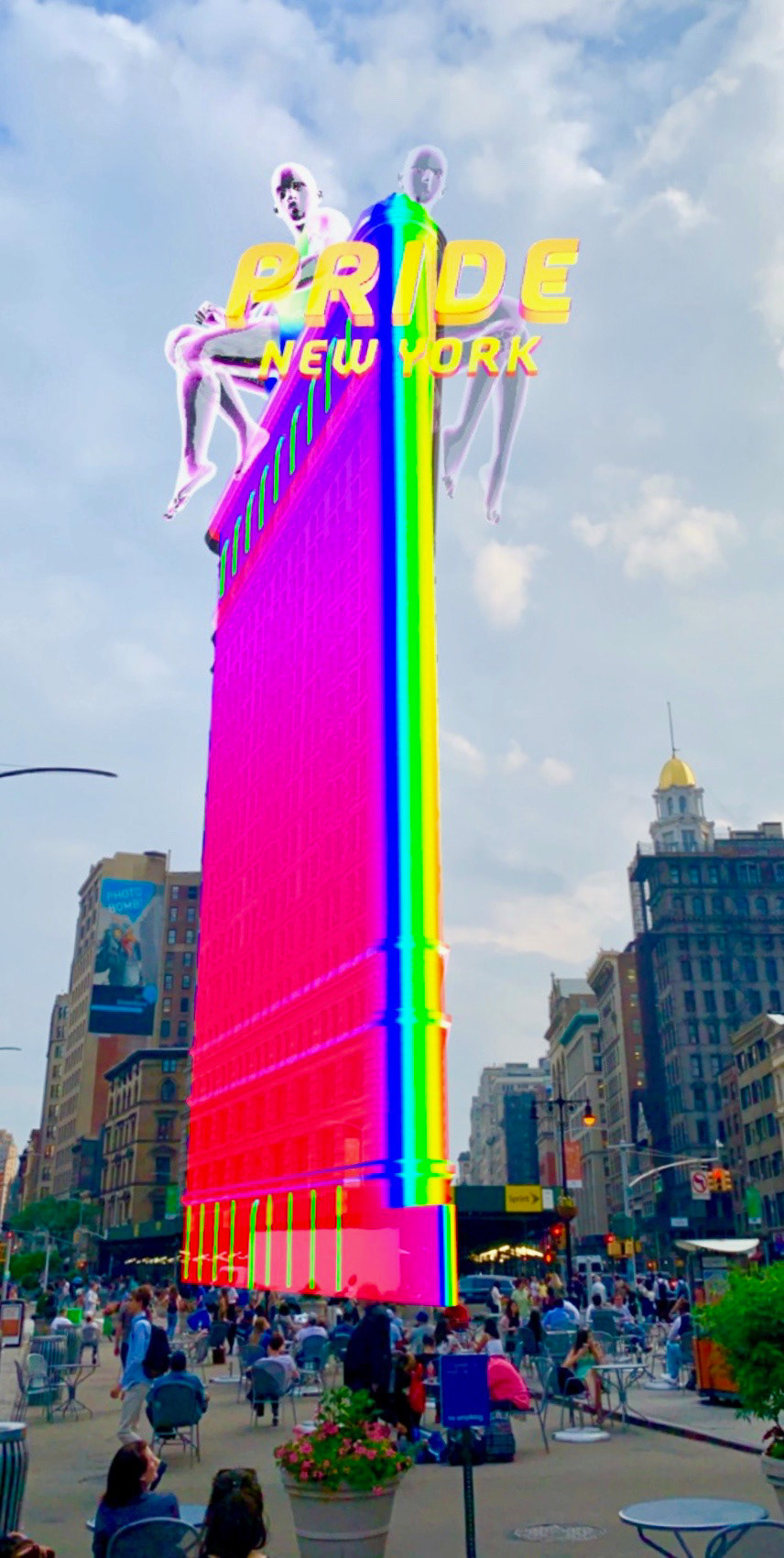 Photos and video captured by Toby Teitel
During the month of June the lens will appear in the carousel when you are near the Flatiron Building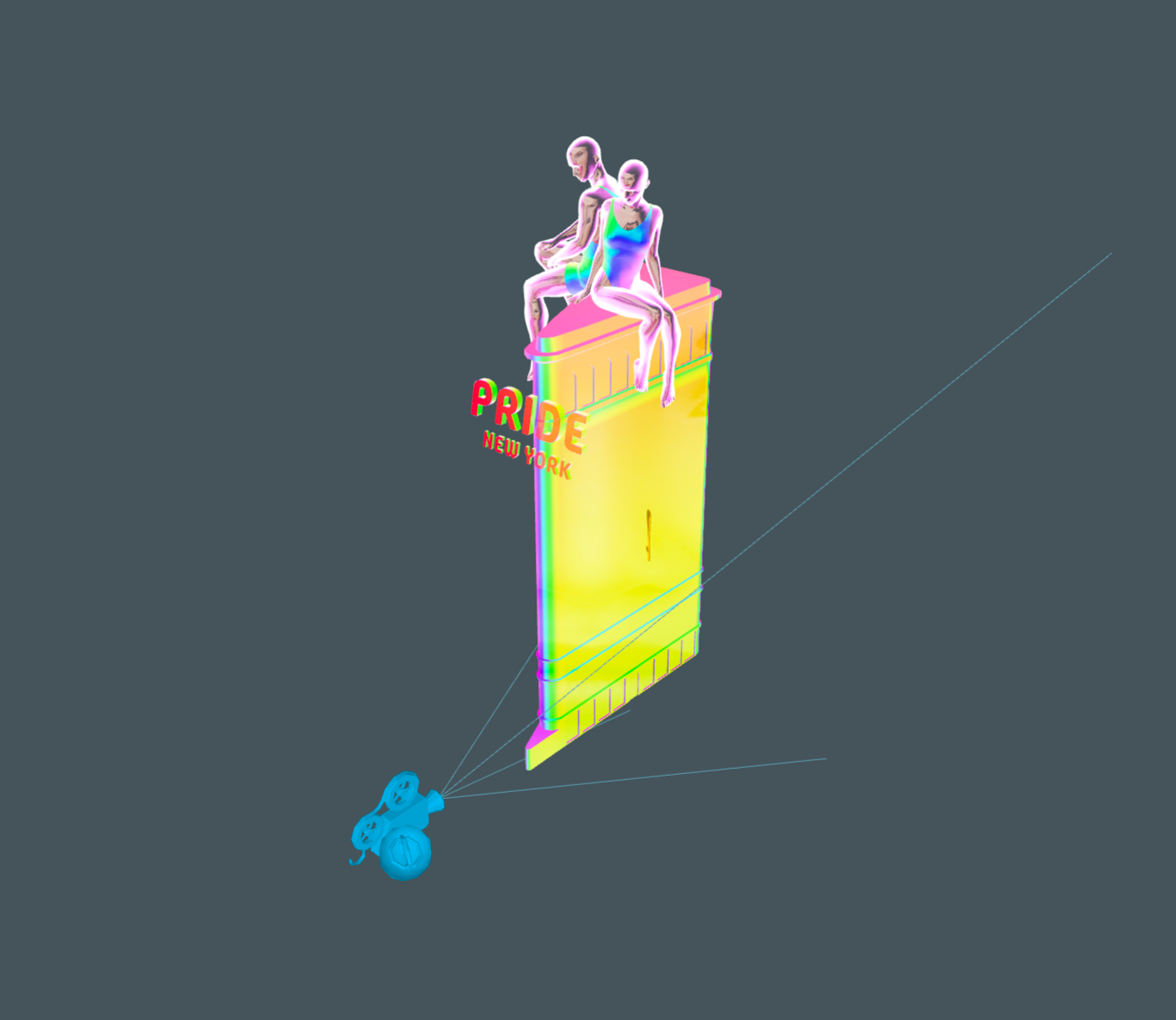 As an Official Lens Creator I had the opportunity to create a Landmarker Lens celebrating Pride and I chose to create one for New York.

The male form is something I've used in my work to explore/express my own queer identity as I've never been able to see myself within gay media and culture. The female form is used in my exploration/expression of self. Not in regards to gender but rather as a pure expression of energy. The character/alter ego of Neptune represented in both forms. Through my work I'm defining my own identity.

I feel like many people who have trouble with their identity try to find things to identify with externally and try to find communities and people and lifestyles that they can see themselves within. However for me and I know for a lot of people we have trouble with finding communities or lifestyles that we can identify with. So for me and within my work I explore the idea of self-definition and creating your own identity.

Connecting this work to the larger narrative of Pride - The interpretation of Pride that inspired this Lens was defining yourself and what makes you unique as well as celebrating the diversity of others. This Lens is something that's personal yet I wanted people to find their own connection to it as well and be inspired to explore their own identity.